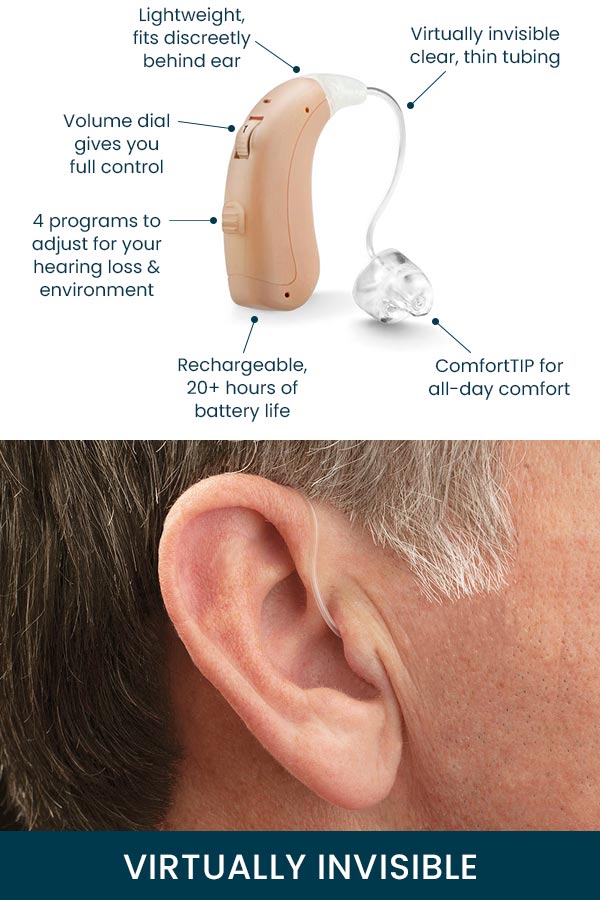 ✓ Rechargeable technology means no more tiny batteries to change. Simply recharge at night and go all day.

✓ Volume control and 4 settings accommodate many types of hearing loss in a variety of listening environments.

✓ Multiple directional microphones help you focus on the conversation and eliminate background noise for crystal clear sound.

✓ Feedback cancellation identifies whistling (feedback) frequencies and cancels them out.

✓ Wide dynamic range compression makes soft sounds audible and loud sounds comfortable.

✓ Sleek, nearly invisible profile for discreet behind-the-ear use.

✓ Exclusive ComfortTIPs are shaped like the ear canal to deliver superior sound quality and comfort.

✓ 100% money-back guarantee lets you hear the difference in your own home for 45 days, risk-free.