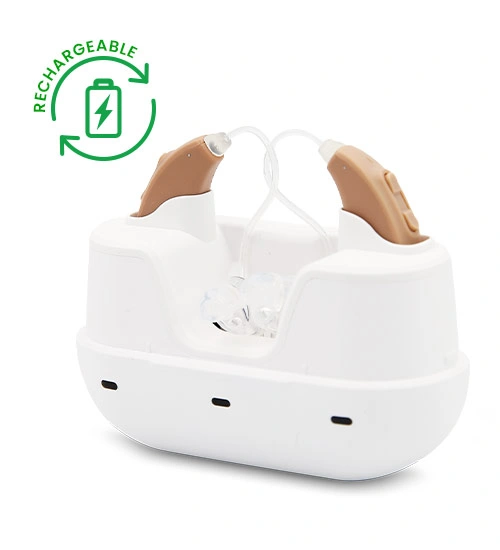 Say goodbye to tiny hearing aid batteries
Rechargeable hearing aids are quickly becoming the more popular option—and they couldn't be any easier.

Unlike hearing aids with disposable batteries, rechargeable hearing aids have built-in batteries that do not need to be changed. Simply place the hearing aids on the charger at night and a single charge gives you a full day of clear hearing.


✓ Easier for dexterity
✓ Safer for children and pets
✓ Better for the environment
✓ Saves the cost of replacement batteries