Looking for MDHearing coupon codes that actually work? You're on the right page!
If you've tried the codes from third-party websites like RetailMeNot and Offers.com and found that they didn't work, it's because most of these codes are not legitimate.
If you haven't checked those websites, you don't have to. You'll find everything you need to know about MDHearing coupon codes on this page, including how to use them.
But first, we have some alternatives.
Alternatives to MDHearing Coupon Codes
Before giving you the coupon codes, we'd like to show you the other promo and discounts we have.
None of these discounts needs a coupon code to enjoy them. So you can ignore the 80% off claims on other websites. They're fake.
Buy one, get one free
The buy one, get one free discount covers two of our products: the MDHearing AIR and the MDHearing VOLT+.
Both products are real, FDA-registered hearing aids. They are designed for hearing loss treatment.
The VOLT+ is rechargeable, water-resistant, and has superior sound quality, while the AIR features a size 13 battery and advanced digital technology.
See the AIR's product page and VOLT+'s product page for more details.
Buy one, get 75% off the other
This discount sale only covers the MDHearing CORE.
Among our hearing aids, the CORE features the most advanced technology, including smartphone connectivity and personalized settings for your specific hearing.
You also don't need a coupon code to enjoy this discount. See more details on the CORE's product page.
MDHearing Coupon Codes
The best way to get MDHearing coupon codes that work (and get them early) is by subscribing to our emails and newsletters.
Being on our email list ensures you never miss out on any of our discounts, promos, and special deals. We sometimes run up to two promotions in our emails per week.
Looking to buy hearing aids from us? Subscribe to our newsletters and watch for our next discount.
How to use MDHearing Coupon Code
1. Click on SHOP from the navigation menu on the top of the page and select the hearing aid that the promo applies to.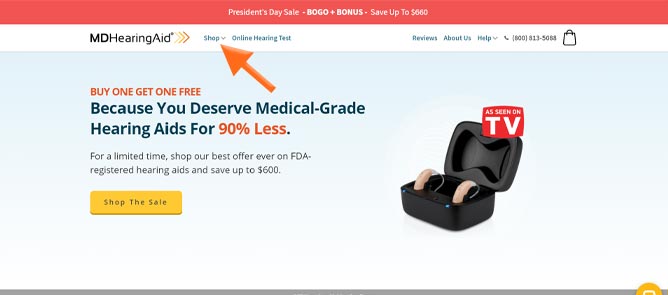 2. On the hearing aid product page, scroll down a bit and select "Add to Cart".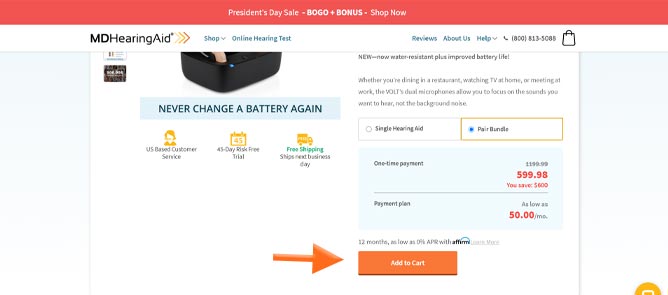 3. A pop-up will appear that asks if you want to add a protection plan to your order, select "Add Plan" or "No, thanks". (The MDShield protection plan is a great way to protect your investment against accidental damage.)
4. On the cart page, locate the "Apply promo code" link and click on it. It's close to the top of the page on mobile and at the right-hand side on a computer.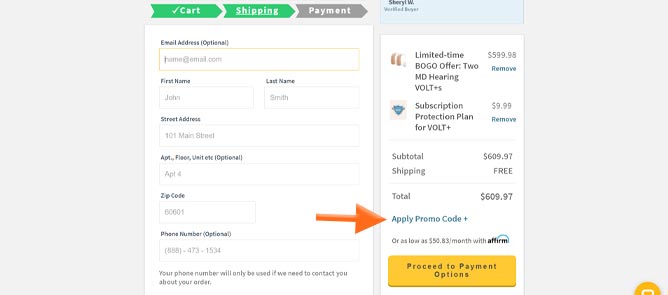 5. Enter the code from the email into the field and click on "Apply coupon".
6. Enter your details into the required fields and click on "Proceed to payment" to load the payment page.
7. Enter your payment details to complete your order.
Please note:
1. Product-specific coupon codes will only work for the product they're bound to. Using them on other products will yield no result.
2. Unfortunately, we can't honor expired coupon codes. Note the code's expiry date before using it.
Before ordering a hearing aid, we advise that you take our online hearing test. It takes less than 8 minutes and provides results instantly. Our audiologist can also analyze your results and recommend the perfect solution for your hearing loss.
Which MDHearing Products are Subject to Discounts?
We may choose any of our products to be the subject of a sale or discount at any time.
Sometimes, we run promos on all of our products. Other times, we run discount sales on specific products.
As of this moment, MDHearing offers three models of hearing aids: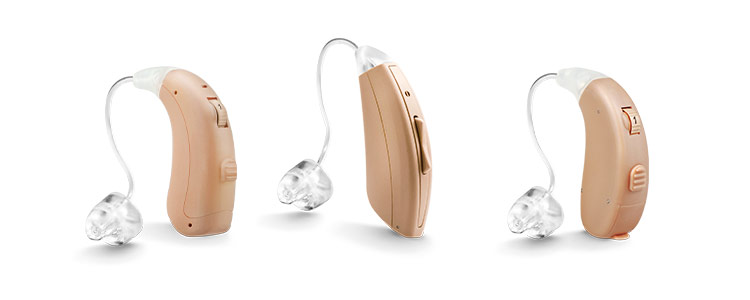 1. MDHearing AIR
Our classic hearing aid, AIR, is our most affordable model. You get 50% off when you buy a pair.
Features:
Noise reduction

4 sound environment settings

Digital sound processing

Feedback cancellation

21 to 26 days of battery life
2. MDHearing VOLT+
The VOLT+ is our most popular product. You also get 50% off when you buy a pair.
Features:
Advanced noise reduction

4 sound environment settings

Digital sound processing

Feedback cancellation

Dual directional microphones

Rechargeable battery

Water- and dust-resistant

24 to 30 hours on a full charge
3. MDHearing CORE
The CORE model is currently our smartest hearing aid. You get 75% off one ear when you buy a pair.
Features:
Advanced noise reduction

4 sound environment settings

Digital sound processing

Feedback cancellation

Dual directional microphones

Adaptive technology

Smartphone compatible

Personalized hearing

5 to 6 days of battery life
Why Choose MDHearing?
1. Medical-grade hearing aids: Unlike the supposed hearing aids on Amazon, many being mere sound amplifiers, the FDA approves the usage of our aids for hearing loss treatment.
2. Free shipping: We deliver our hearing aids free of charge across the United States.
3. Easy to use: We pre-assemble our hearing aids before shipping. You can start using them right out of the box.
4. Dedicated support: Trained by licensed audiologists, our US-based support team is ready to help you whenever you call.
MDHearing Coupon FAQs
Below are some frequently asked questions about our coupon codes.
How do I find MDHearing coupon codes?
You will find working coupon codes in our emails. Subscribe to our newsletters so you won't miss them.
How long before MDHearing's coupon expires?
Our coupon codes will work as long as the promos they work for are running. The codes expire the moment the promos end. Meanwhile, you can check out other discounts on our website.
Can I use MDHearing's coupon while a sale is going on?
It depends. Every promo we run has its terms and conditions; including whether you can use it while we have a sale going on or not. We will communicate how each coupon works (and how much you'll save) when we send them.
How many MDHearing online coupons are available?
We're almost always running promos and discounts. If you subscribe to our emails, you'll be among the first people to get the news every time.
Why offer coupon codes when your hearing aids are much cheaper?
We're a team dedicated to helping people with hearing loss get affordable hearing aid solutions. Since most Medicare plans don't cover hearing aids, our coupons are a way of making them even more affordable for everyone living with hearing loss.
Conclusion
You don't have to search online for "MDHearing Coupon" whenever you want to shop with us. Checking those third-party websites won't give you a valid coupon code, anyway. Remember that some perks of buying straight from our website include:
The best discount available

A free consultation with a licensed US-based audiologist
A 45-day trial period
Are you or a loved one living with hearing loss? Try MDHearing! We've designed our medical-grade hearing aids to treat several levels of hearing loss so that they work for over 94% of Americans with hearing loss.
Get started with as low as $399 a pair.
BROWSE HEARING AIDS