Miracle-Ear is a hearing aid company that was spun off from the electronics company Dahlberg Electronics, founded in 1948. In the 1950s, the company began selling hearing aids that used the brand-new transistor technology, such as the D-10 Magic Ear—the first "in the ear" hearing aid that fit snugly inside the ear canal.
Since then, the company has gone through multiple purchases and mergers before becoming its own entity, Miracle-Ear Inc., in 1999. The company also operates the Miracle-Ear Foundation, a charitable organization that helps underprivileged children and adults with hearing loss gain access to hearing aids.
With prices ranging from $1,000 to $5,000 and up for a single hearing aid, Miracle-Ear hearing aids definitely aren't on the affordable end of the spectrum. But these high prices don't mean you should ignore or downplay your hearing loss, hoping that the problem will go away: there are many real dangers of hearing loss, including cognitive decline, depression, and loss of speech comprehension. So given the high price of Miracle-Ear hearing aids, an important question emerges: are Miracle-Ear hearing aids worth it when there are also high-quality, affordable hearing aids available?
In this Miracle-Ear hearing aids guide, we'll go over all the details about Miracle-Ear products, reviews, prices, and more, so you're fully informed to make the right choice for you.
What Are Miracle-Ear Hearing Aids?
The most notable feature about Miracle-Ear is that it sells hearing aids directly to the customer, rather than requiring you to go through your doctor. Miracle-Ear has an extensive network of franchise outlets, with more than 1,500 locations across the United States and Canada. This ensures that most users of Miracle-Ear hearing aids are never too far from one of the company's stores, where they can take a hearing exam and speak with a hearing aid specialist.
Before purchasing Miracle-Ear hearing aids, all customers are required to take a test at one of the company's locations to assess their level of hearing loss. Miracle-Ear hearing tests have multiple components, including:
A discussion of your hearing health history

An inspection of your ear canal using an otoscope

A hearing threshold test to evaluate your degree of hearing loss

A speech discrimination test to evaluate how well you understand speech in different contexts
After buying Miracle-Ear hearing aids, the company recommends that users come into one of their locations five times per year: four times for a free quarterly check-up and cleaning, and once for a free annual exam to monitor your hearing abilities.
Miracle-Ear Hearing Aid Products
It's important to clarify that Miracle-Ear is not a hearing aid manufacturer, but rather a hearing aid reseller that also offers customer service and support. According to audiologist Brad Ingrao at SeniorLiving.org, Miracle-Ear products are private-label Signia hearing aids, which are built by the leading hearing aid manufacturer Sivantos.
Before we begin, we also need to distinguish between three different types of hearing aids:
Behind-the-ear (BTE):

Behind-the-ear hearing aids hook over the top of your ear, with the bulk of the device sitting behind your ear. BTE devices have easier controls and a longer battery life, but can be more visible than other types of hearing aids.

Receiver-in-canal (RIC):

Receiver-in-canal hearing aids, also known as receiver in-ear, have a speaker inserted in the ear canal, while the rest of the device sits behind the ear just like a BTE hearing aid. They tend to be more discreet and may help avoid feedback issues, but often require more maintenance.

In-the-ear (ITE):

In-the-ear hearing aids include all hearing aids that are worn entirely inside the ear, rather than behind it. Some are custom-fitted to the bowl of your outer ear, but many actually sit inside of the ear canal. This makes them very discreet, but more difficult to handle than other options and more likely to build up wax and moisture.
With these notes in mind, let's take a closer look at the different Miracle-Ear products. Below, we'll go over the various Miracle-Ear product lines.
Miracle-EarEASY
The Miracle-EarEASY is Miracle-Ear's affordable hearing aid product line. It comes in two different options: behind-the-ear and receiver-in-canal. Miracle-Ear claims the Miracle-EarEASY RIC model offers "superior sound quality," while the BTE model is "comfortable and powerful."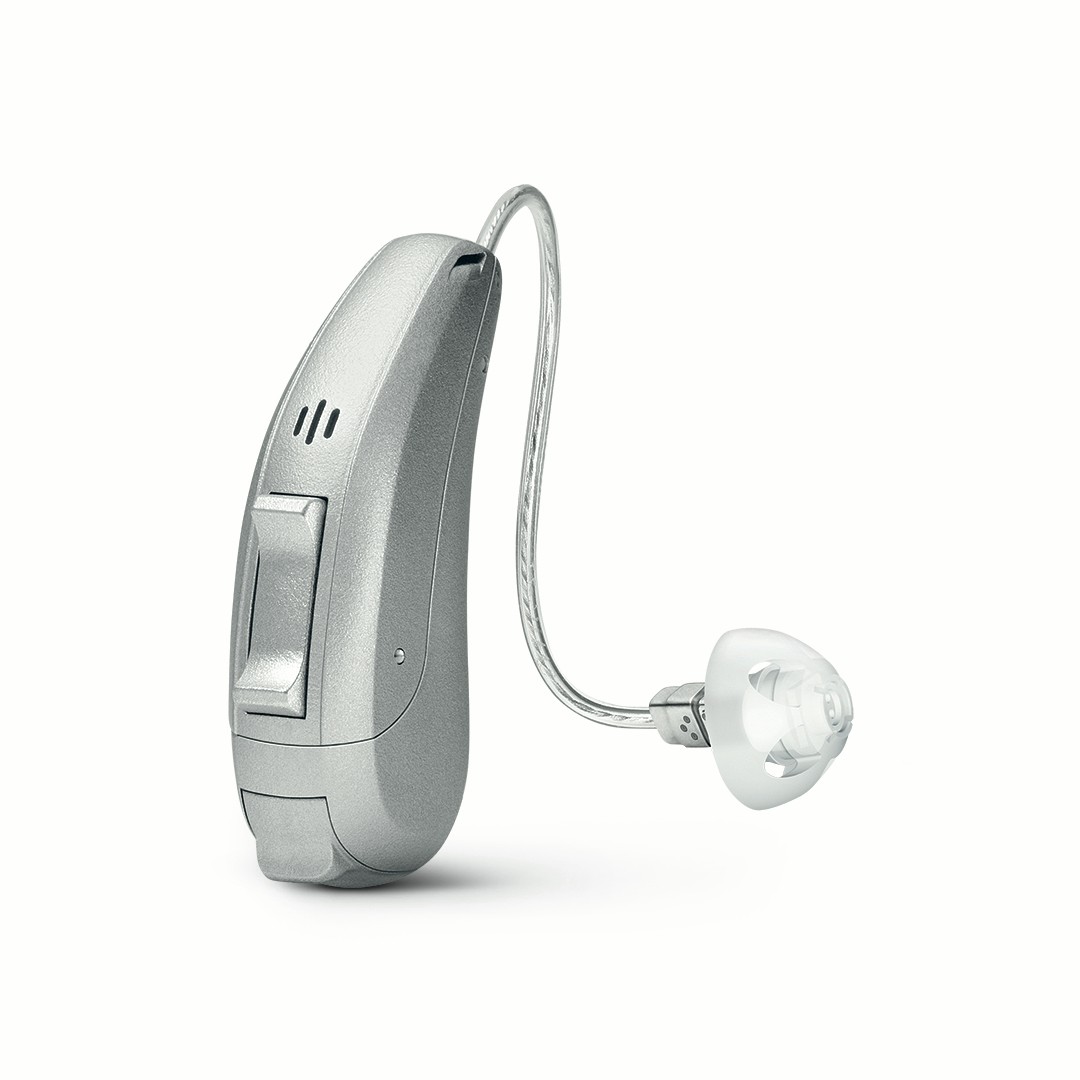 The features of Miracle-EarEASY include:
Directional microphones

Feedback cancellation

Speech and noise management

Lightweight frame
Miracle-EarMINI
Miracle-EarMINI devices are designed for hearing aid users who want the maximum in discretion. This product line also comes in two options: in-the-ear and receiver-in-canal. According to Miracle-Ear, its ITE hearing aids are "nearly invisible" and "virtually unnoticeable."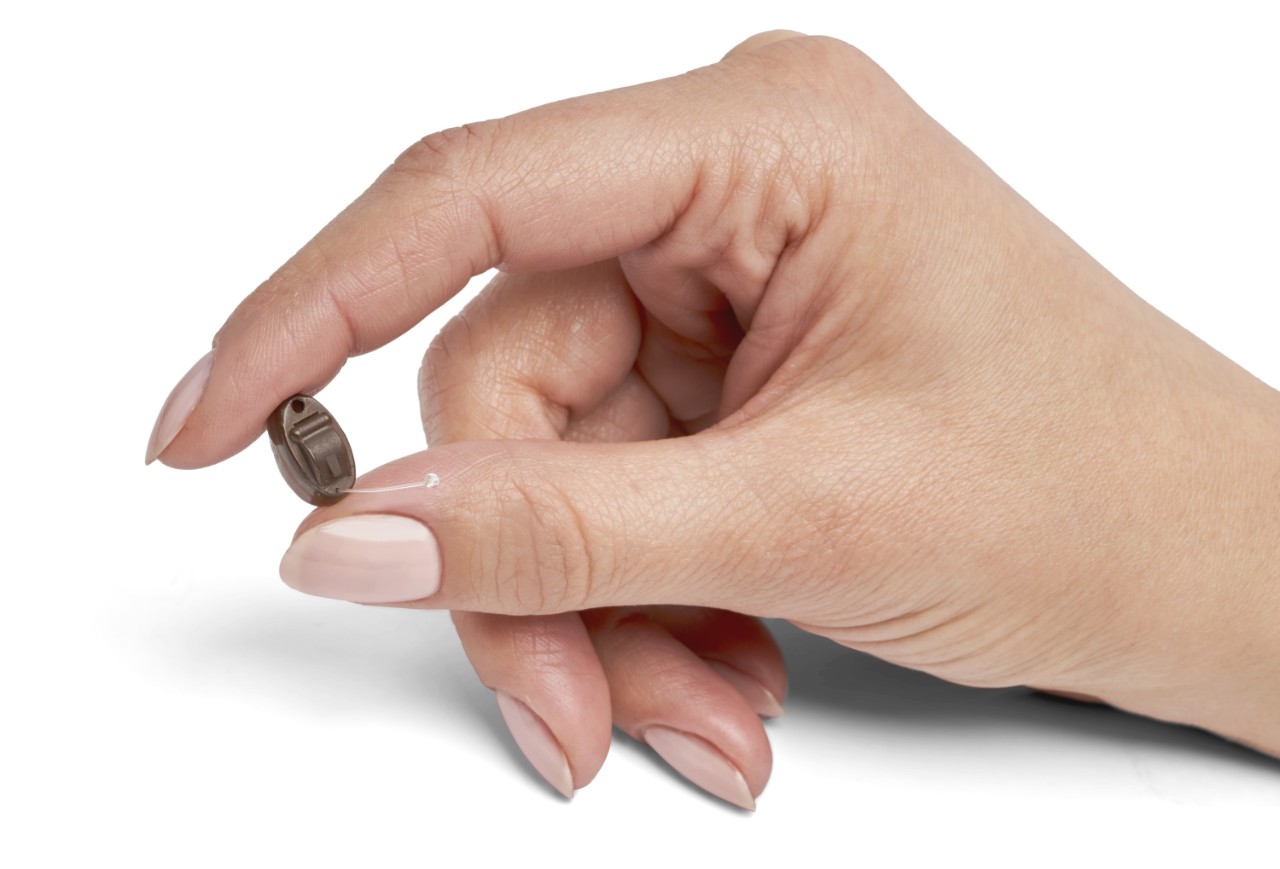 The features of Miracle-EarMINI include:
Directional microphones

Bluetooth connectivity

Feedback cancellation

Superior fit due to custom-made design
Miracle-EarCONNECT
Miracle-EarCONNECT devices are Bluetooth hearing aids with both RIC and BTE options. Bluetooth technology is used to help electronic devices communicate with each other over short distances. For example, wireless headphones such as Apple's AirPods use Bluetooth to stream music from another device, such as your smartphone or laptop, directly into your ears.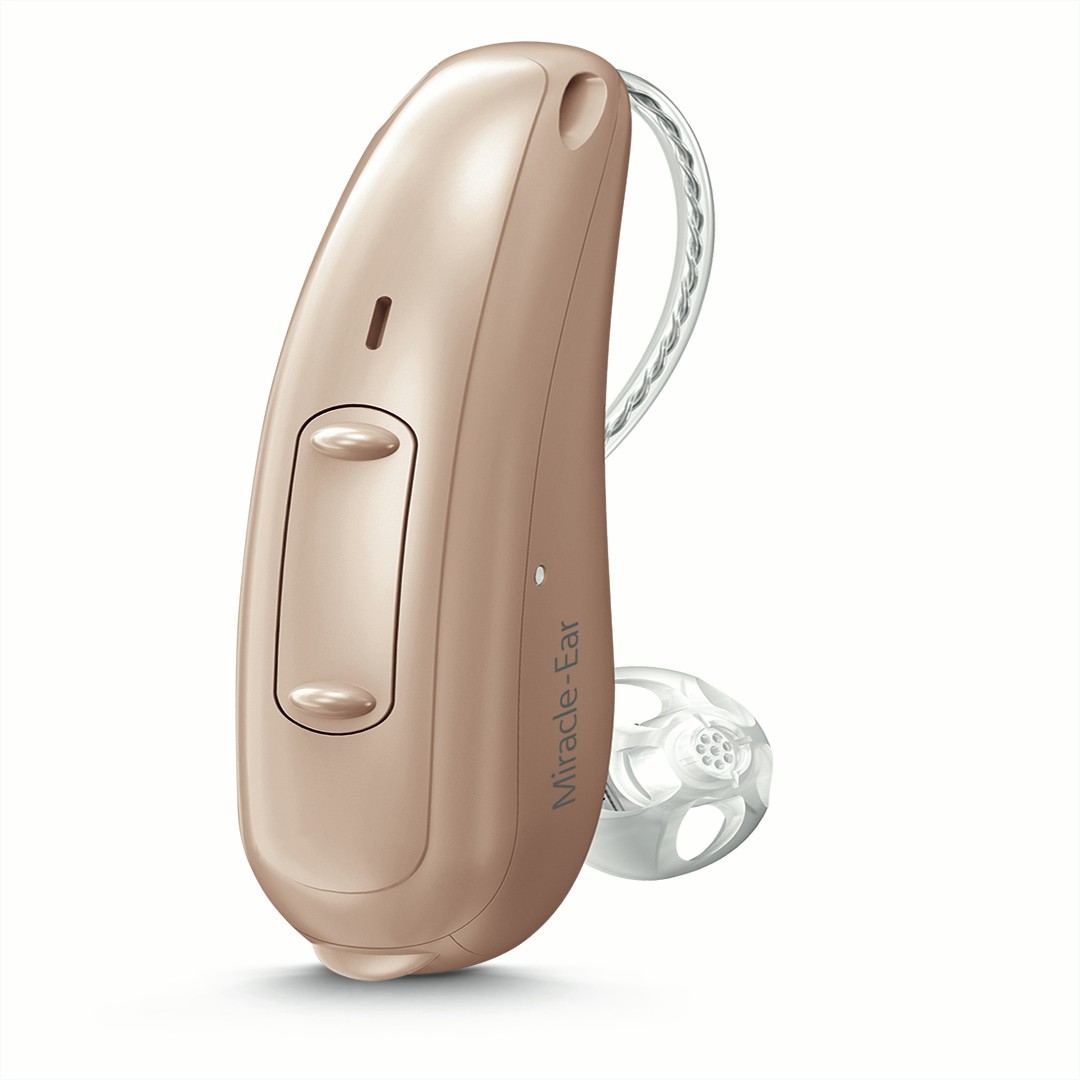 When you use Bluetooth hearing aids such as Miracle-EarCONNECT, you can connect your hearing aids to other Bluetooth-enabled devices, such as your TV, phone, computer, or GPS. These devices then send audio directly to your hearing aids, helping you hear better than if the sound is traveling through the air.
The features of Miracle-EarCONNECT include:
Remote control of hearing aid settings

Switching between multiple devices

Personalized listening experience, based on environment

Discreet model
Miracle-EarENERGY
While many hearing aids contain disposable batteries that need to be replaced on a regular basis, rechargeable hearing aids have built-in batteries that can be recharged at night or when the device is not in use. Miracle-EarENERGY is Miracle-Ear's rechargeable hearing aid product line, with both RIC and BTE options available.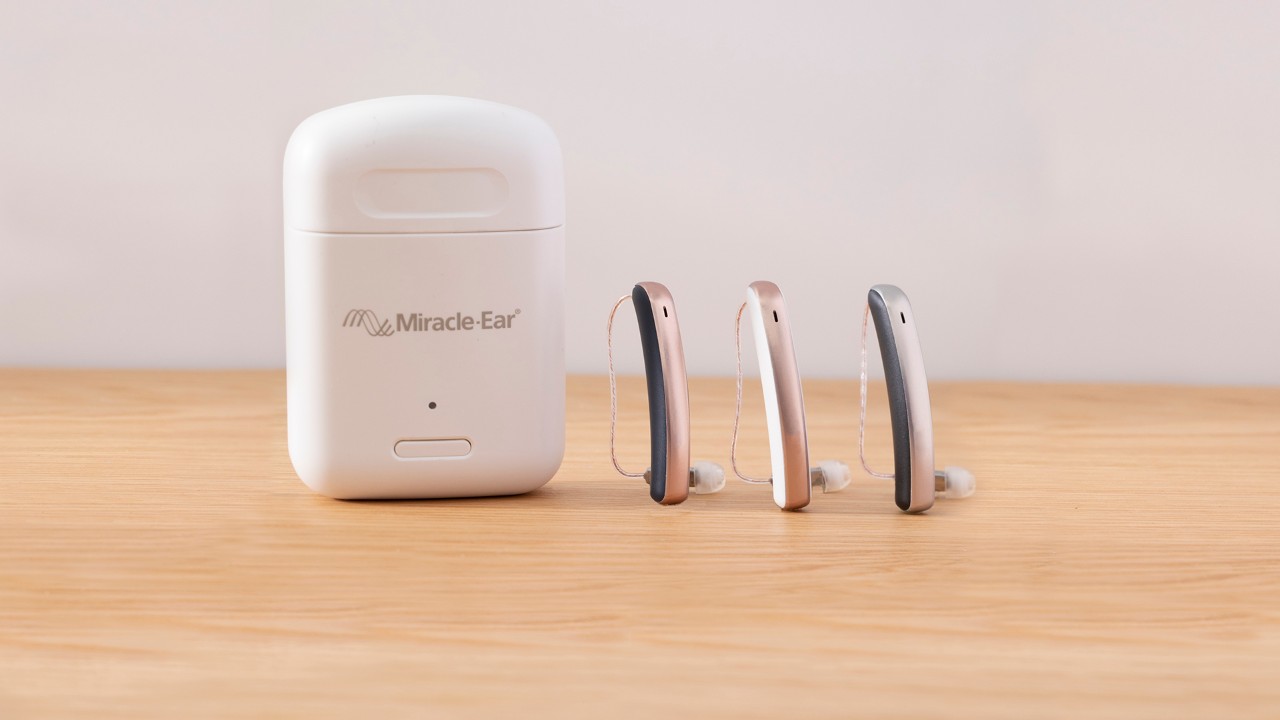 Miracle-Ear's rechargeable hearing aids have advanced lithium-ion technology that saves you the trouble of replacing your hearing aid batteries. The company claims the Miracle-EarENERGY charge can last up to 24 hours—and charging the device for even 30 minutes can yield up to 8 hours in battery life. With a small, portable charger, Miracle-EarENERGY hearing aids help support your active lifestyle so you never have to worry about running out of power.
Other features of Miracle-EarENERGY include:
Directional microphones

Bluetooth connectivity

Voice recognition
Miracle-Ear Accessories
To make adjusting and caring for your hearing aid easier, Miracle-Ear offers a multi-function Android and iOS smartphone app.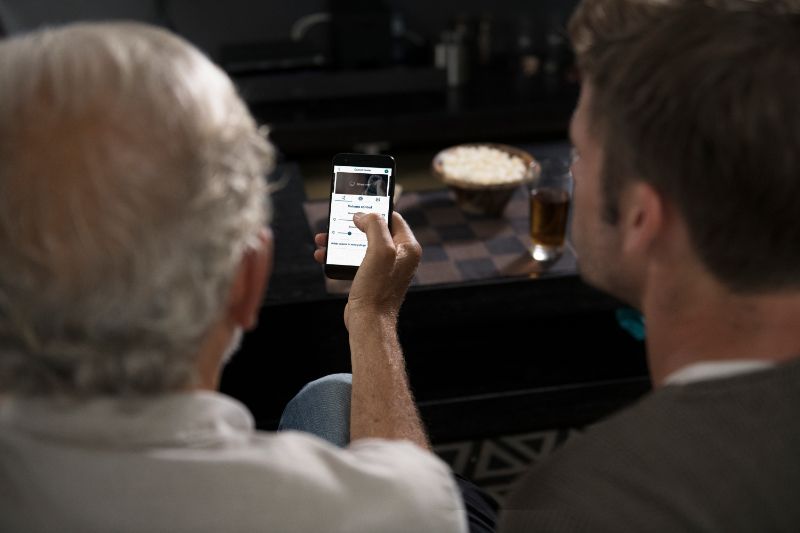 The Miracle-Ear app includes features such as:
Raising or lowering the volume

Choosing from custom hearing aid programs in different environments

Editing bass and treble settings

Learning how to clean and care for your hearing aids

Using the Find My Hearing Aid locator to find lost hearing aids

Viewing articles, news, and videos about hearing aids and hearing health

Finding the nearest Miracle-Ear location and booking an appointment
Note that not all of Miracle-Ear's products are compatible with this smartphone app.
Miracle-Ear also offers accessories such as portable chargers (including an inductive charger for rechargeable hearing aids), a Bluetooth audio clip for connecting hearing aids to smartphones and other Bluetooth devices, and a TV streamer for sending audio to multiple listeners at the same time.
Miracle-Ear Pricing
Now that we've looked at the various Miracle-Ear products, what do we know about Miracle-Ear pricing?
Unfortunately, Miracle-Ear doesn't give prices for the products on its website. Although the Miracle-Ear website does have a pricing page, it's very light on details. The most informative section says only: "It's no secret: hearing aids are not cheap. The average cost of a hearing aid is $1,000 to $4,000."
While this estimate does give a clue about the cost of Miracle-Ear hearing aids, it's still far too broad and vague for would-be customers to get a sense about how much they'll be spending. Knowing Miracle-Ear hearing aid prices is especially important for budget-conscious users, who might be willing to spend $1,000 (but not $4,000) on their hearing aids.
Although there's no direct information about Miracle-Ear costs, a number of Miracle-Ear reviews suggest that many would-be customers aren't happy with the price of Miracle-Ear hearing aids. For example, ConsumerAffairs reviewer Rick C. of Texas writes:
It was about time to get my hearing checked, so I went to Miracle-Ear and had it done. I didn't get the hearing aid because of the cost, but Miracle-Ear's customer service was good."
Another ConsumerAffairs reviewer, Justin L. of Michigan, writes:
The cost was quite high and I had to pay it all out of pocket. But I like the hearing aids."
ConsumerAffairs reviewer Kathy G. of New Jersey adds:
My husband went back for a checkup less than a year ago and Miracle-Ear wanted to sell him another set for $6,000. My husband can hear better with the hearing aids, but there was nothing wrong with the ones he has and they wanted to sell us another pair… The cost is too expensive."
Miracle-Ear Health Insurance and Financing
Despite the higher prices of Miracle-Ear hearing aids, the company argues that the cost is justified by the benefits customers receive. This includes getting help from a dedicated hearing aid professional, enjoying lifetime aftercare for Miracle-Ear products (including testing, cleaning, fitting, inspection, and repairs), and the advanced level of technology that Miracle-Ear hearing aids have (such as voice recognition, speech isolation, and motion sensors).
You might also be able to offset the cost of Miracle-Ear hearing aids depending on your situation. Miracle-Ear claims to accept "most major insurance plans," as well as offering hearing aid financing at many of its locations. Customers on programs such as Medicaid and VA healthcare may also be eligible for support from the Miracle-Ear Foundation.
Miracle-Ear Reviews
Thus far, we've discussed which Miracle-Ear products are on offer, as well as the question of Miracle-Ear pricing. But what do real users have to say in reviews of Miracle-Ear hearing aids?
Miracle-Ear Reviews on ConsumerAffairs
As of writing, ConsumerAffairs gives Miracle-Ear hearing aids an average satisfaction rating of 4.5 out of 5 stars, based on 183 reviews from the past year. The ConsumerAffairs website also offers a concise summary of their Miracle-Ear hearing aid reviews, writing:
Miracle-Ear has seven hearing aid models, plus customizable choices. Options are available for all hearing levels. Although their pricing isn't clear, Miracle-Ear has many locations with trained representatives who can help."
In Miracle-Ear user reviews on ConsumerAffairs, most customers report having a generally positive experience with the company. ConsumerAffairs reviewer Tom & Jan R. of Minnesota writes:
The rep was very knowledgeable, experienced and people-compatible. She's one of the real pluses of the whole experience. My Miracle-Ear hearing aids are generally good. They make a difference. One of the best features is when we're watching television, we can have the sound off on the TV and I can still pick it up on my hearing aids. That's a real plus."
ConsumerAffairs reviewer Nathan W. of Pennsylvania also praises the Miracle-Ear customer service, although he notes that the price of Miracle-Ear hearing aids is very high:
My hearing loss was not really bad at the time I got my hearing aids. I noticed that I could hear better with it than I could without it. I've been using the hearing aids for three years and I'm satisfied with them. They cost far too much though. They cost more than $5,000 for two years. I see so many hearing aids now for a price that is much less. But the customer service has always been good when I go to shop at Miracle-Ear. It's almost enjoyable that the people are so nice."
However, other users warn in their Miracle-Ear reviews that they had a negative experience with the company. ConsumerAffairs reviewer Denise of Georgia was disappointed by Miracle-Ear's hearing aid quality and felt deceived by the company's return policy, writing:
I bought hearing aids at Miracle-Ear in Gainesville, GA. I was told if I returned them I would have a 15 percent restocking fee. After two weeks of wearing them, I couldn't understand people when they talked to me… I returned them and they charged me $625.00... I thought anyone had a 30-day return policy by law. If it had been over 30 days, I could understand but I feel like that was a very expensive 2 weeks... I wish I had never dealt with them. So if anyone buys from Miracle Ear, make sure you know for sure they are perfect or do not wear them out the door…"
Meanwhile, ConsumerAffairs reviewer Tom G. of Mississippi also had issues with Miracle-Ear product quality, criticizing the inconvenience of having to travel to a Miracle-Ear store:
I have had Miracle Ear hearing aids for a little over a year, and both have been replaced now twice. Each time, they needed to be sent away for two weeks and I had to sign a document regarding the "loner" aids that said I was liable for loss or damage. And I needed to go back to the store (30 miles away) to get the fixed or new aid... I just got a "new" pair a month ago and the right aid now has very loud static. Of course, the franchise isn't open during the weekend and the site where I bought the aids is only open on Tuesday and Thursday. No way to make an appointment."
Miracle-Ear Reviews on RetirementLiving
The RetirementLiving website also provides a Miracle-Ear review, giving the company an overall rating of 4 out of 5 stars. This includes 4.5 stars for customer service, but only 3.5 stars for pricing. They conclude:
"As one of the oldest hearing aid manufacturers in the business, Miracle-Ear has patented some of the most technologically advanced hearing aids on the market."
User reviews of Miracle-Ear on the RetirementLiving website are more mixed, however. Frank P. in Hallettsville, Texas praises the device quality and the customer service:
They worked with me so that I could get my hearing aids fine-tuned so that I could hear like I used to. I was very impressed with the Miracle-Ear hearing aids. I CAN HEAR. For 5 years I couldn't and I was talking very loud to hear myself and people thought I was hollering at them. My family had to holler and the TV was on 36 and hurting my wife's ears. The people were very professional and courteous."
Mark D. in Charlevoix, Michigan also praises Miracle-Ear's customer service, but is less impressed with the product quality:
The staff is great... but for $8,000 the devices are just not very good. The sound quality is not even half as good as basic Bose earbuds. They require a lot of programming that never seems to give me what I need. The phone app is too basic with three core options. I had hearing aid buzzing that still shows up some. Disappointing."
Reviewer Marian M. in Richland, Michigan, meanwhile, has experienced issues with the product's longevity and poor sound quality:
We spent $6,000 on Miracle-Ear hearing aids 4 years ago for my husband. He still doesn't hear very well. After 2 years Miracle-Ear began trying to upsell us to their "newer, better" model. At his appointments, he told them he couldn't hear me and had trouble with overall hearing. He was told the hearing aids work fine, and it must be the timbre of my voice. That explains why he speaks loudly when on the phone and has the TV turned way up. Really? When I complained about paying a high price for what I thought was a high-quality product, and my husband's continued inability to hear, I was told that $6,000 was a mid-grade price. YIKES. Unfortunately, I thought this was a one-time purchase. Nope—you can expect to buy hearing aids every 5 to 6 years, and in our case after only 4 years we are researching again."
Pros and Cons of Miracle-Ear Hearing Aids
Given the Miracle-Ear reviews we've looked at, here's a quick summary of the pros of Miracle-Ear hearing aids:
Feature-rich:

With four different product lines, Miracle-Ear makes it easy to find the hearing aid that best fits your situation, whether you're looking for rechargeable hearing aids, Bluetooth hearing aids, or a more discreet hearing aid model.

Excellent customer service:

Even if customers have other troubles with the product, reviews of Miracle-Ear hearing aids often mention the company's excellent customer service. Many users say the hearing aid specialists at their local Miracle-Ear store are very helpful and friendly.

Lifetime aftercare:

Miracle-Ear offers a guarantee of free lifetime service and aftercare. This includes hearing aid cleanings and check-ups (e.g. testing, ear inspections, and battery installations), hearing aid repairs and adjustments, and annual hearing tests.

Water-resistant:

If you're looking for

waterproof hearing aids

, Miracle-Ear claims that most of its BTE and RIC hearing aids are water-resistant (although not fully waterproof).

Charitable foundation:

The Miracle-Ear Foundation is devoted to helping people with hearing disabilities who are in greater need. Since 1990, the foundation has donated more than 21,000 hearing aids to people across the United States.
That said, here are a few of the cons of Miracle-Ear hearing aids:
In-person only:

To purchase Miracle-Ear hearing aids, or to get help with your current hearing aids, you first need to visit a Miracle-Ear store in person. However, people who want to buy hearing aids online might not want to make in-person visits—especially since the company recommends you come in five times per year. This requirement is particularly problematic for people who live far from their nearest store, as well as for older and disabled hearing aid users who may not have reliable access to transportation.

Opaque pricing model:

Miracle-Ear's pricing model is highly opaque, with only a general range of prices available. In addition, many users complain about what they perceive as the high costs of Miracle-Ear hearing aids, especially since these devices should be replaced every 5 or 6 years.

Product quality issues:

Although they are a minority, some Miracle-Ear hearing aid users report that they have problems with product quality, such as static, muffled sounds, or technical issues.

Hidden fees:

Some customers complain that they were subjected to hidden restocking and return fees when they were dissatisfied with the quality of their Miracle-Ear devices.

Aggressive sales tactics:

A few customers report that Miracle-Ear employees aggressively pushed upgrades to new hearing aid devices, even when these upgrades were not wanted or necessary.
Miracle-Ear Alternatives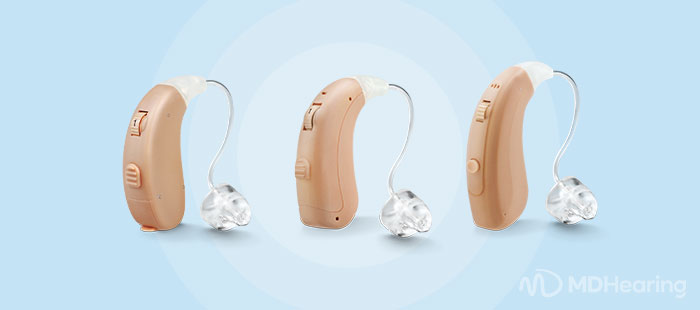 While many users seem to be satisfied with their Miracle-Ear hearing aids, negative reviews of Miracle-Ear tend to focus on poor product quality, high costs, and the inconvenience of in-person visits. Given these problems, it's no surprise that you might want to search for a more affordable alternative to Miracle-Ear hearing aids.
If you're looking to buy affordable hearing aids online, give MDHearing a try. Founded by an ENT doctor, MDHearing is an affordable hearing aid provider that effectively fits individuals with mild to moderately-severe hearing loss. Over the last decade, MDHearing has helped more than 500,000 customers treat their hearing loss and test their hearing for free.
MDHearing devices are FDA-registered and help you save money by cutting out the middleman, finding the best hearing aids for you, and delivering them right to your doorstep. Unlike Miracle-Ear, MDHearing has a transparent pricing policy so you can find exactly the right device for your budget.
Also unlike Miracle-Ear, MDHearing offers a 45-day risk-free trial and a 90-day manufacturer's warranty that protects you from any defects in materials or workmanship. If you have any problems or questions, MDHearing offers excellent U.S.-based, lifetime support. MDHearing user Joan P. writes:
The customer service has been outstanding, very helpful. They continue to help solve the problem and give solutions. Out of 5 stars, I would give them 6."
MDHearing reviewer Jerry G. says:
Great product. Every bit as good as, if not better than, my $4,000 hearing aids that I had been using. One of these expensive aids was damaged, and rather than have it repaired or replaced I opted to try your MDHearing. I would recommend this product to anyone struggling to hear."
Want to find out if MDHearing is right for you? Take our online hearing test right now and get your results instantly—it's quick, easy, and free.
TAKE ONLINE HEARING TEST