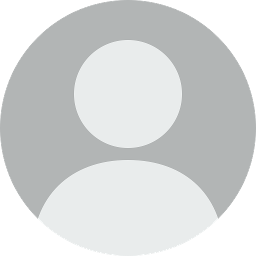 Web_walker_1
10
A life changing purchase
January 26, 2013
First of all I'll give the the verbatim text of an email I sent out to virtually everyone in my address book a day or two after receiving my new hearing aids. Here is what I wrote: A week or so ago I ordered 2 hearing aids from amazon.com. As most of you know I am quite hard of hearing and have been so for a number of years. I've needed hearing aids for several years, but due to maybe a bit of pride. . . but mainly I think that I've been reluctant to spend the money. . . rather significant money for hearing aids. It just graveled me that hearing aids are so expensive. There is absolutely no justification for the high cost. . . you can quite easily spend 1000's of dollars per ear for hearing aids. Look at any kind of technology of comparable complexity. . . cell phones for example. There is far far more technology involved in an iPhone than in a silly little hearing aid and yet the hearing aid several times what the iPhone costs. . . You can't say it's the size of the market. . . I mean I'm sure millions of Americans wear hearing aides, but for some reason hearing aids are priced completely out of whack with what they are intrinsically worth. . . people are making gobs of money in selling hearing aids. Anyway I say all that to tell you that I bought 2 hearing aids for a little more than $300. In Amazon's rating system, they presently have 127 customer reviews for 5 stars, 110 for 4 stars, 14 for 3 stars, 2 for 2 stars, and 0 for 1 star. Now if you know anything of such product rating/reviews you know that to have nearly 87% 5 star ratings and 98% 4 & 5 star ratings is very rare. A number of the reviewers said that they have or have had hearing aids costing 1000's of dollars and could not tell the difference between them and these $300 hearing aids. Now, I've not yet had them for 24 hours, but I am very very happy with them. I have high frequency hearing loss and these have 2 settings. 1 setting for flat (across all the spectrum) loss and 1 setting for high frequency loss. I'm really very very happy with them. They will shortly have 111 5 star ratings. There is no background hiss or other nose in them that I can detect, even at quite high amplification. The volume setting is from 1-4. I have one ear set at 1.5 and the other at 2. The 2 ear, I needed to turn up only for hearing while on the phone. The receiver for the hearing aid is behind the ear, obviously a distance from the phone speaker. . . When I first had them on Jackie coughed a few feet away from me and it hurt my ears. . . My parrot was whistling and calling this morning and likewise hurting my hearing. . . the blower fan in my truck sounded almost deafening on the drive to work this morning. . . I had to turn them way down from what I had them set at originally.From what I've read it will take me about 2 weeks to grow accustomed to them. . . to again learn to hear sounds I haven't heard in a long time. I don't get any commission or anything from these hearing aids, but I know that there are others out there unable or unwilling to pay 2-4 thousand dollars for hearing aids. I'll tell you these things are great! Dave Now, I have been wearing them for almost a week and my happiness with these hearing aids continues to grow. A couple of things, first they come with a selection of several ear pieces of different sizes. The first size ear piece I chose would begin to hurt my ears after a full day of wearing them. I found that I could go the the next size smaller ear piece and still have a good seal and not get any feedback through them. It took a few days to find the right volume setting. I hear no background hiss in them and you tend to not think them working if you are in a quiet setting. One of the first mornings I had them. I put them on and went out to get firewood and heard a unidentifiable roar outside. I called my wife out to see if she could tell what it was and I had them turned up too high and was hearing the trucks on the interstate highway a couple of miles away. In the past week I've watched 2 movies without having the captions turned on. That is a first for me in several years. . . The one problem I am having with them is at church. If I turn them down as low as they will go, they still amplify the music so much, such that it hurts my ears. If I turn them off and leave them in, they act like ear plugs and I cannot even follow the music lyrics to sing along, so I have to take them out while the worship music is on and put them back in when the preaching starts. . . That is my only complaint with them and I don't know that any hearing aid would not have the same problem. I just love them. After a week I feel like they are a part of me. I cannot believe how much better I hear. As I read in another review, they're not perfect. I don't believe any hearing aid will be the same as having the same hearing as I had when I was 20 years old. It would be better to have my natural hearing back, but until medical science comes up with a way to repair aging ears. . . these hearing aids do a fine fine job and I (and my wife!!!) am so thankful I bought them.
---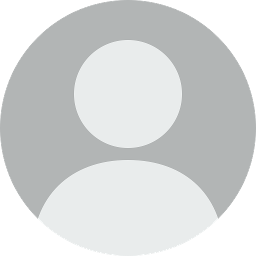 D. Guy
10
Great quality for the price
June 30, 2012
This MDHearingAid Hearing aid is a great value for the money. I've been wearing a pair of $4000.00 dollar hearing aids for about 3 years and I can't tell the difference in quality of hearing between them and my MDHearingAId® hearing aid. The first one was so satisfactory I decided to replace my other expensive one. I really like that I can use it with my custom ear mold and also that the batteries last about a week longer. MDHearingAid PRO® Hearing Aid.
---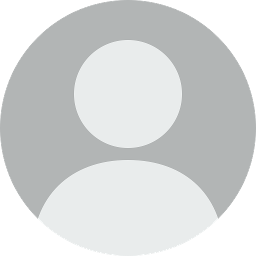 Phil G
June 26, 2012
I got really tired of what I consider to be the hearing aid scam. The ridiculously high prices that are charged for them and the "used car salesmen" tactics that the audiologists use trying to sell you new ones all the time. I feel that they are trying to take advantage of older people. It makes me very angry.I replaced my "high dollar" audiologist sold hearing aids with these and have been very happy with them.The tone control circuitry does not have quite the range of the high dollar aids, and sudden very high volume noises tend to distort a little, but those are very minor problems when compared to the extreme cost differences.I am very happy with this product.
---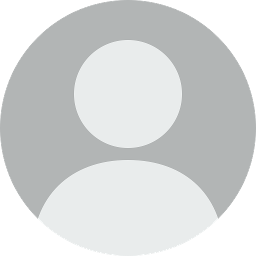 D. Albrand "SFBay Sailor"
June 24, 2012
The unit seems well built, but after following the directions very carefully, and enlisting the help of my electrical engineer room mate, it failed every test we could devise. My hearing loss is of the high frequencies only. Perhaps I need a spectrum specific instrument. I am returning these after less than a week. Wish they had been better!
---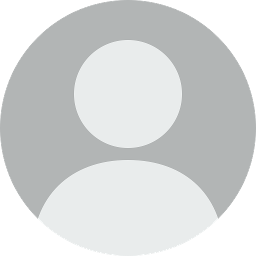 Computerdood "nucman"
10
A GREAT hearing aid for a great price!!!!
June 14, 2012
As my hearing started to get worse, I researched and read, and inquired at the extreme to find a solution that I could afford, and would actually work..I purchased two of these initially because of a better price. I have a slight hearing loss in one ear, and a greater percentage of loss in the other. I got these very quickly from Amazon. The Pro's work awesome..I could not believe the value for your money. They work without any problems or any setup..You open the box, and the only adjustment you make is to the tube length. Instructions are very good. I could not believe there was no break-in period. They work great, and have had zero problems..A week ago I actually dropped one in the sink in standing water.. I thought that is the end of that hearing aid. I pulled it from the water, took the battery out and let it dry for an hour. Put the battery back in and IT WORKED!!!! I am so happy with this product I purchased a third one to keep at work for a backup..I tell you, this is a GREAT value. I knew I didnt want to spend 5000 dollars on a product that my friend tell me if you have issues with them, it can be 300 to 400 dollars or more to repair..I am thrilled with the performance, and would HIGHLY recommend this prouct..
---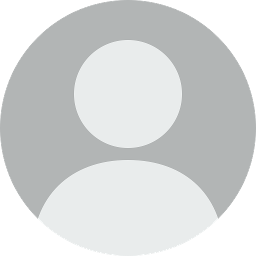 Sue
June 13, 2012
This is my first set of aids, so I can't personally compare products. However, going by other people's experiences with various high cost aids, I don't think I would ever pay such prices. You can get a perfectly fine product from MDHearingAid for a fraction of the cost. Very good product at a reasonable cost for people that do not want to go in debt for an aid that will most probably not help you hear any better. Hurray for a company that has stepped up to the plate to help us hard of hearing folks by giving us a product with a price we can live with.
---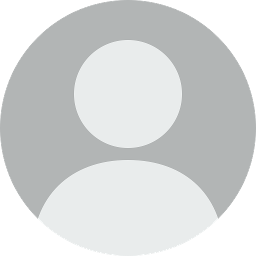 brenda
June 05, 2012
I can't say enough about what a great product the Acoustitone PRO is!! It was shipped fast and is all that MDHearingAid listed it to be!! Has made a huge difference!!
---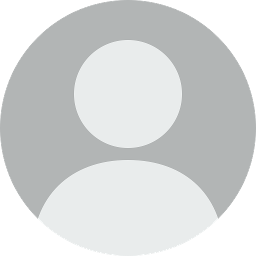 mikeyJ
10
What a great bargain!!
June 05, 2012
I was pleasantly surprised by the power of this hearing aid. I ordered it in December for my profoundly deaaf in one ear father.He broke his expensive aid and I thought we'd try this. What a bargain!! This hearing aid is awesome!! Much nicer than the expensive ones and works better. It's big enough for him to handle but small enough to look good in his ear. He's talking about ordering another for his other ear. Well worth the money!! Prompt delivery! You can't go wrong with this hearing aid!!
---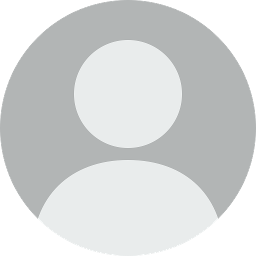 G. Mounter "Showme"
June 04, 2012
This hearing really is a good product. Hearing has improved, sometimes I hear more than I want to. Batteries only need to be replaced every 7 to 8 days. I am very pleased with this hearing aid in every way.
---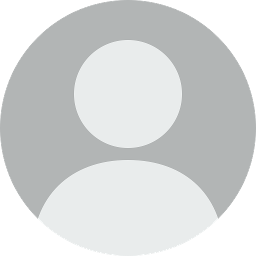 Glenn A. Haynes
June 03, 2012
I had bought a $2,700 digital hearing aid few years ago and when it failed I purchased the much less expensive Acoustitone Pro and was pleasantly surprised to find it works perfectly! Thank you! (As a 6 month follow up I am still very pleased and now find they are Made by Siemens - second largest electronics company in the world, from Germany.)Glenn Haynes, Prairie Village Kansas.
---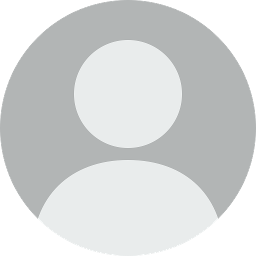 LARRY FRATICELLI
MD Hearing Aid saves you money
June 03, 2012
Just recently I recieved my small hearing aid from a private authorized hearing aid office in which I paid $1200. I was determoned to try a hearing aid for the advertised price by MDHearing which I did on Amazon. It cost me only $179 and I find the quality of the expensive one and the MDHearing to be identical in which the MD one has extra features. MDHearing aid has saved me a great deal of money with NO loss of quality.
---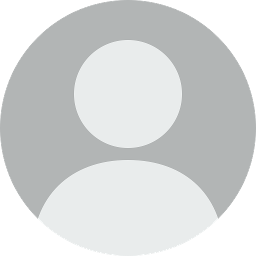 sara
June 02, 2012
The acoustitone hearing aid is an excellent product for the money..I have had mine for over a year and it is still working well..I paid much much more previously for one and couldn't afford to pay anything close to that again..The acoustitone has helped me to hear much better..It does require some assembly and after that is trouble free..
---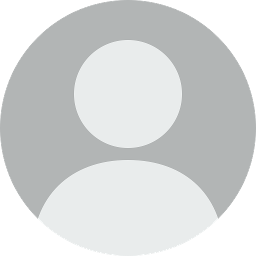 E. Dale Parker "The Old Pastor"
10
Affordable and They work.
June 02, 2012
MDHearingAid Acoustitone PRO Hearing Aid (Set of 2)Simple economics, I could not afford a pricey Hearing Aid of any type, so these looked good to me. Amazon has proven to be a reliable company to deal with so I ordered from them. Took awhile to adapt to using them and I found that the thin line or smaller breathable inserts work very well for me. Wish the company would make them available by themselves. Super pleased with the Acoustitone Pro,saved my marriage of 59 years. Dale
---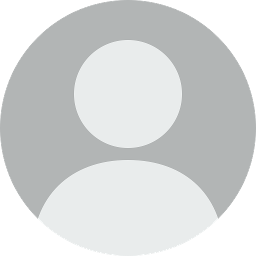 Luis Figueroa "L Figueroa"
10
Hearing Aids Provide Great value
May 25, 2012
The Acoustitone Hearing Aid provides fantastic value! I have been using the hearing aid in several environments (house, work, and in streets) for several months and it enhances my hearing without any significant intrusion. The hearing aid has several modes (regular and a higher frequency option), and a volume control. My hearing for my left ear falls off rather quickly( a hearing test has indicated moderate hearing loss for that ear) for higher frequency sounds, and one of the 2 Acoustitone hearing aid modes of operation allow me to enhance my higher frequency hearing (I can now hear the birds chirping from that ear). In addition, the battery seems to last for forever. At times, there is some high pitch sound, if the volume is set too high, but it goes away quickly when you turn the volume lower. Overall, the aid greatly exceeds my expectations and I am very pleased. Lastly, the company is very responsive to request for information and completely backs their product.
---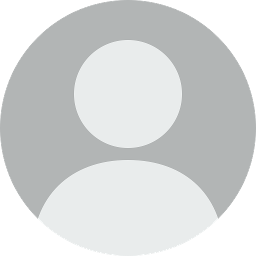 Raven
6
Aid works well, but thin tube kit does not
May 21, 2012
These hearing aids worked well and compared favorably to my multi-thousand dollar ones. Not quite as good, of course, but not far off. They worked well enough for me to order the thin tube kit(s) which supposedly make the aids "nearly invisible." In fact, they are just about as visible as the standard tubes due to the length of the larger part of the tubing. They are also more uncomfortable because this larger portion of tubing is less flexible than the standard tubing and winds up hurting your ears. Moreover, you have to turn the volume of the hearing aids up to get the same amount of amplification—probably because the aid uses air conduction and the tubes are smaller. I did ask this question of the person I spoke with over the phone prior to ordering the thin tubes and was assured that there would be no change in amplification. I also have some serious concerns about the customer service department of this company. When I called to inform them of my concerns, I was told that someone would call me back about the matter. I waited a few days with no response and then called them back. I was told that someone was looking into the matter and would call me back. A week later and still no response. Overall, I would say that I'm fairly pleased with the hearing aids, but have not been pleased with the thin tubing kit and have some real questions about the customer service for this company.Update: Literally within a few hours of posting this review, I received a call from a very pleasant fellow at MDHearing Aids. He was very apologetic about not getting back with me sooner and offered to take back the thin tubing kit or just sent me a replacement set of the regular tubes in order to avoid the hassle of sending them back. I opted for the latter. Maybe all of this is just coincidence, but I've never been a big fan of coincidence. Anyway, I'm happy that Amazon gives opportunity for feedback and feel that it is very important to the customer for a number of reasons.
---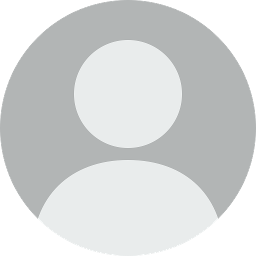 MOMFISCH
May 10, 2012
QUALITY PRODUCT-WORKS WELL-CONTROLS- EASY TO USE-BOUGHT FOR MY MOM AND SHE HEARS WELL WITH AND IS MODERATE TO SEVERELY IMPAIRED-SHE FINDS THEM COMFORTABLE AND THEY REALLY ARE NOT EASILY VISIBLE TO OTHERS
---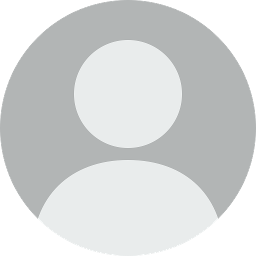 Carol M. Dolan
May 05, 2012
This hearing aid is really amazing.I have considerable hearing loss in my right ear, so I am usually interested in advertisements for an inexpensive hearing aid.I was looking at an ad in a magazine for a $49 hearing aid and googled it, as I often do when i am considering a purchase. I did fall for a $30 device several years ago that turned out to be pretty hopeless.While googling the ad I had seen I saw many listings for the MDHearingAid, and read some of the reviews which were sort of mixed. Then, I read one which convinced me that I needed to try this one.I am so glad that I ordered a pair. They are making a real difference in my social life which was becoming difficult in larger gatherings. Even in smaller groups I would have trouble hearing whoever was on my right side.When the package arrived I read all the instructions, inserted the batteries and cut the tubing to the proper fit for my ear and tried it out. I was blown away by these relatively inexpensive aids. There is some annoying background noise, but most tolerable. The sound is normal and not tinny or distorted. They are really unseen and comfortable. I wear glasses all the time and they fit right over the tubing. I went to my grandson's concert at UNH last night and the sound was fantastic.I bought the pair but I'm only using one, but I keep the other one in my purse because I have forgotten to wear it a couple of times.I will just say, I am surprised and completely pleased.
---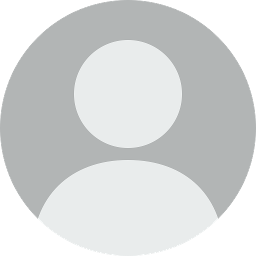 Marge M
10
We are delighted with this hearing aid
May 03, 2012
When my husband first realized that he had a hearing loss which interfered with his quality of life, he also realized that getting an expensive hering aid was out of the question because he knew it would be lost in short order - he misplaces everything.He searched and settled on ordering the Songbird. At 2 aids for $80.00 every 2 months, it turned out to be an expensive choice. He lost some because they fell out - it was almost impossible to keep them on unless hooked to the temple piece of his glasses - that worked until he removed the glasses. He has to change between his regular trifocals and special prism lenses for PD patients to read the computer monitor. The non-replaceable battery made them even more expensive since even if not lost they were ultimately thrown away. And there was occasional feedback problem. He stopped wearing them except for going out; I finally cancelled the order.Price was a consideration as were function and form. My search began when he kept accusing me of yelling-of being angry all the time. Conversation became a chore. We lived the old joke of the 3 elderly ladies on the train.Not actually having his medical record but being familiar with his hearing and volume range, I began the search to find an aid which would cover a broad range, fit securely, be adjustable and offer options. I was excited to find the MD Hearing Aid Acoustitone Pro. I considered the less expensive model but decided that we'd begin with the Pro.I ordered one and the day it arrived, guess who lost it. No, me. I was fitting it on him and went to get a scissors to cut the flexible tube. I returned but could not find it. We looked for 10 minutes. I was crawling all over the place with a flashlight. I finally decided to retrace my steps verbally. He put his hand to his ear and realized that it was still securely in place, held just by the rigid tube.So I cut the tube, we determined the best tip to use and put in the #13 battery. I adjusted it - no feedback - nothing but audible sounds with no white noise. The batteries can be problematic because it is hard to find that red + on the pull out battery holder. But other than that and the fact that his PD fingers can't adjust it (no biggie) it has been a dream come true.This aid stays in place well - it has never fallen off - he's even napped with it in place. It has several setting options/combinations. It is easy to clean. And we are having normal conversations again.We just ordered a second one for the other ear or to keep as a spare - his choice.I'm just happy to be able to be heard when I have a smile in my voice.
---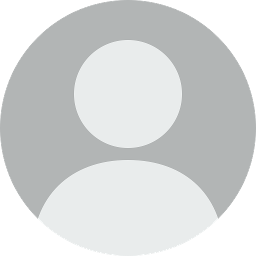 R. Alexander "Tiger Lover"
April 24, 2012
I had been gradually losing my hearing in my left ear. I admitted to myself that it was time to get some help, but knew that my Mom's Hearing aids cost over $2,000.00. My insurance will not pay 1 red cent on that. I saved my money and made the appointment for two weeks out. Then I got online and starting researching. I lucked up on the Amazon search for this product. For the price of $169.00, I was willing to give it a try. Figure, I still had my appointment and if I had gambled and lost, it wasn't such a high amount. I got the hearing aid within 3 days of ordering. I hooked it up, put it on, and could hear again. I immediately canceled my appointment. I could hear conversations without missing much of what was being said for the first time in years. Plus, the device is virtually invisible since I don't have short hair. Thanks for the quality of my life back.
---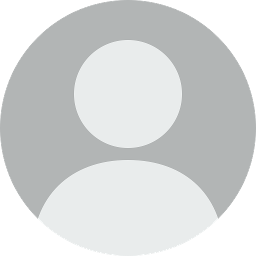 dgivan
April 18, 2012
I recently purchased the MD hearing aid set and am well pleased with my purchase. I am now able to hear sounds that I didn't know were happening around me! It is important to get a good fit. I tried the different ear pieces until I found one that was comfortable. I hope this set lasts a long time!
---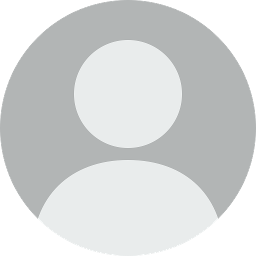 Chanie M
10
My great grandmother calls them "life changing"
April 17, 2012
My 91 year old great grandmother has been struggling with hearing loss for the past few years. She is in pretty good health otherwise, and the inability to fully participate in conversations was starting to get her down. I personally never realized how hearing loss worked, but for her she couldn't hear certain tones. (For example she can hear my voice perfectly fine, but she can never understand my grandmother) She kept talking about saving up the money to buy some hearing aids she had seen on TV that cost $50. I looked into them and realized they did nothing more than amplify ALL sounds. I knew there was no way I could let her waste what little money she had on a ripoff.I started looking into purchasing a set for her. Custom hearing aids were out of the question and my budget. After much research, I found the Acoustitone PRO Hearing Aids. They had great reviews, and a more than reasonable price. I bought them for her, shipped them to her house, and told her not to open the box. I drove down one weekend, and set them up for her. Cutting the tubing and fitting them was relatively easy, just a matter of trial and error. I would definitely be careful not to cut them too short! I snipped a little off at a time until I got just the right length.I think few things will ever be able to top the look in her eyes when we turned those on for the first time. She absolutely loves these hearing aids, and you can't even tell she's wearing them. (Seriously. I'm 24 and very detail oriented, and I have to look really hard to notice them.) She said it took time to adjust to them and get used to changing the setting depending on her environment, but she couldn't be happier. She can actually have a conversation, whereas before she often smiled and nodded without understanding what the other person was saying. At her age, she feels as if her independence is slowly fading away, and these hearing aids helped her reclaim a little bit of that independence. She called me after a few days of wearing them to tell me she had heard her grandfather clock ticking for the first time in over ten years. She had never even noticed that she didn't hear it anymore.I've been surprised by the battery life as well. We have only had to change the battery once in 3 months.I would highly recommend these to anyone looking for an affordable, quality hearing aid.
---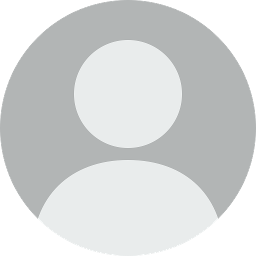 gypsy "gypsy"
April 16, 2012
Excellent product. The hearing aids surpass the hearing quality of my $3500.00 hearing aids. Great Product that I highly recommend. Only problem that I have had with them is when I take my glasses off it sometimes hits the volume control and changes the volume. I totally recommend this product.
---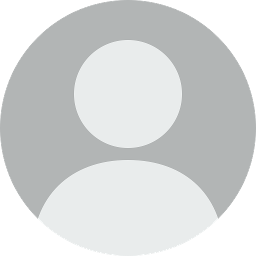 bmtrappers
April 12, 2012
I have had more expensive aids over the years that haven't been as good the only neg I have is the MD aids are hard on batterys
---