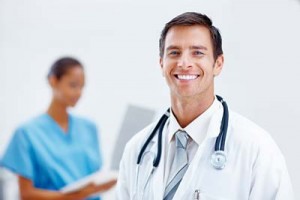 The hearing aid market is filled with low cost, one-size-fits-all hearing aids that many people choose over the expensive custom made types.
Unfortunately, many of these hearing aids will not perform to expectations and the customer will be out several hundred dollars.
If the low cost option doesn't work, then it's still a waste of money. Luckily, the American Academy of Otolaryngology presented a study on hearing aids that will help people avoid paying money for a product they can't use.
Hearing loss is a hugely under-treated problem in the U.S. It affects millions of people, the majority of which are not covered by health insurance. It is an unfortunate fact that 77% of the people who need hearing aids won't get them. Custom made aids can cost thousands of dollars.
Low cost alternatives might cost several hundred, but still not provide the quality of sound needed to communicate. To help out consumers, researchers at the Michigan Ear Institute did a quality test of low cost hearing aids.
These researchers sought to evaluate a novel, inexpensive (under $200) over- the-counter hearing aid regarding its acoustic properties, using technology to give an analysis of the aid. They also wanted to test the aids on patients with varying levels of hearing loss to evaluate what they thought of the hearing aids. They chose to focus on MDHearingAid and those results were excellent.
The hearing aid was evaluated using a Fonix Hearing Aid Analyzer, which is the acceptable test method for hearing aids. It was also tested on actual users, who were asked to wear the device for a minimum of 30 days and complete surveys regarding quality and comfort. These surveys were all verified so the results would be unbiased.
In both the technical and user tests, the MDHearingAid scored well. In fact, the MDHearingAid scored so well that researcher Seilesh Babu, M.D. stated that the MDHearingAid line should be further developed and investigated, as it might be the best solution for those people with hearing loss.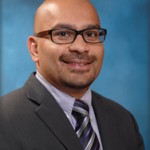 Dr. Babu believes that the line would give access to hearing aids for those who could not afford them and allow those patients to reap the medical, social, and emotional benefits from improved communicative abilities.
Dr. Babu is no layman when it comes to studying hearing loss. He is a board-certified Otolaryngologist and a nationally recognized expert in ear surgery, hearing loss, dizziness, and other inner ear disorders in children and adults. He had also published numerous books and articles regarding hearing loss.
The overall impression of the MDHearingAid was that the line offers a reasonable low-cost solution to those who are not using hearing aids or other amplification devices because of cost concerns. It is the best low-cost solution to meet the needs of the nearly 28 million people in the U.S. with hearing loss, who can not afford hearing aids.